Díky navázanému partnerství se Slevomatem, největším českým cestovním a zážitkovým portálem, vám nyní představujeme nový volitelný modul s názvem Slevomat.
Představujeme automatizovanou synchronizaci rezervací v okamžiku nákupu voucheru na Slevomatu. Od nynějška je možné rezervace vytvořené hostem v systému Slevomatu automaticky přenést do Plazara podobným způsobem, jako funguje channel manager například s Bookingem. To znamená, že se rezervace automaticky objeví v Plazaru ihned po jejím vytvoření. Rezervaci je možné vytvořit na volné termíny daného ubytovacího zařízení.
Uvedené řešení hoteliérovi přináší neobvykle jednoduché, efektivní a bezstarostné propojení Plazara a Slevomatu.
Tato technologie, která funguje 24 hodin denně, 7 dní v týdnu, dokaže ušetřit čas, který hoteliér může věnovat svým hostům. Ubytovací zařízení může být napojeno na několik ubytovacích portálů, jako je Booking, Expedia, Hotels.com a zároveň na Slevomat. Systém pohlídá obsazenost vůči všem systémům.
Slevomat spolupracuje s více než dvěma tisíci hoteliéry v ČR. Ročně prodá v průměru cca 250 000 pobytů.
Jak propojit Plazaro se Slevomatem najdete zde.
Jak to vypadá při nákupu na straně Slevomatu?
1. Nabídka s možností Online rezervace – přímý proklik do kalendáře pro výběr termínu:

2. Výběr počtu osob:
3. Kalendář pro výběr termínu: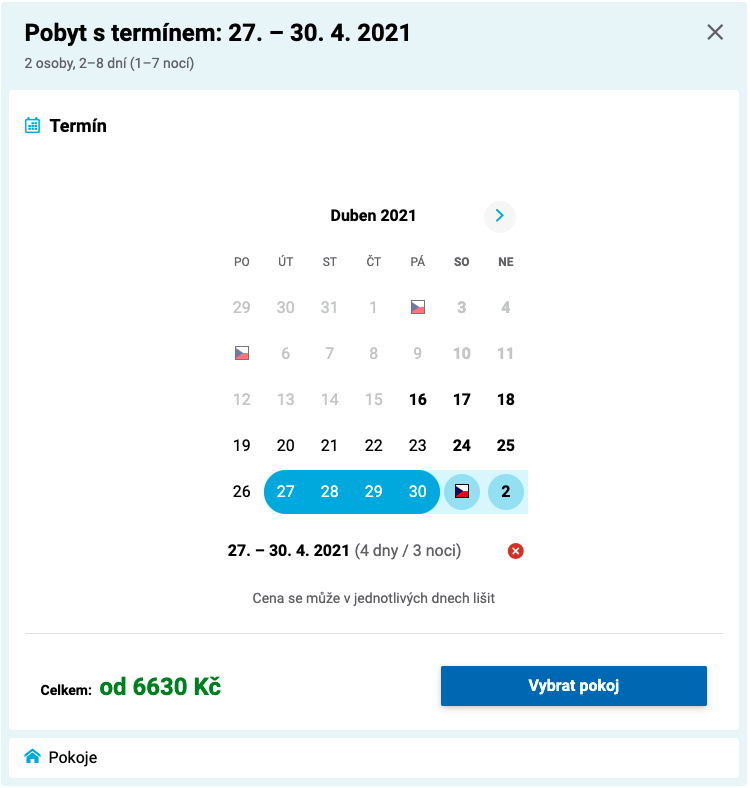 4. Výběr pokoje (volitelné):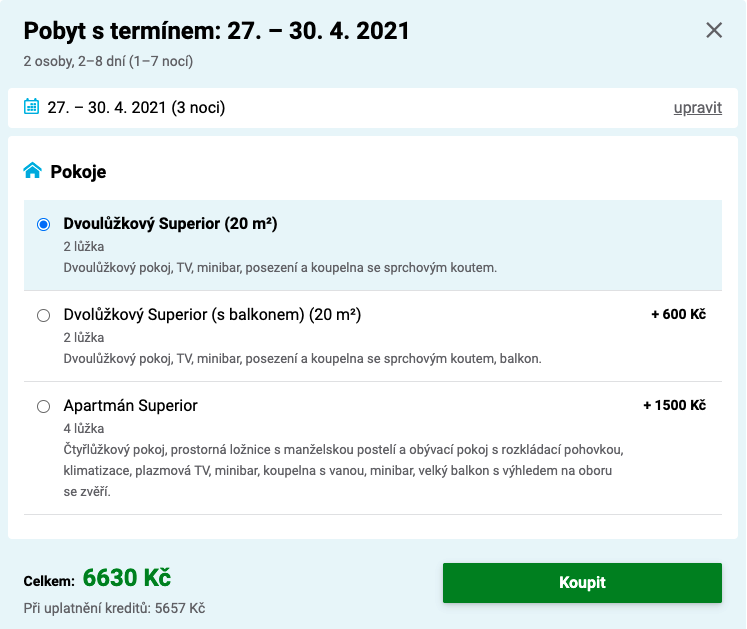 5. E-mailové potvrzení rezervace: